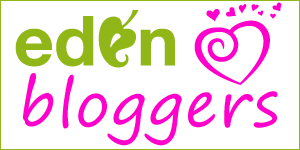 As you guys know I am a big fan of EdenFantasys, Did you also know that it is very easy to earn free product with them? The amount of credit you earn depends on how much time you want to put into it. I have been doing this for awhile now. Not only is it easy but you can earn credit while having fun and chatting with a bunch of really nice people.
When you first start you can earn quite a bit of credit very quickly. I would like to tell you about just a few of the ways you can earn free credit.
Just for opening an account you earn 50 credits. Now you add your email and verify it, there's another 50. Next create and publish your public profile, 15 more. Subscribe to a newsletter for 10 and then 5 more for each of the following: Add an instant messenger, add a social network, a favorite website and up to five favorite products a day. As you can see this adds up fast.
There are way to many more ways of earning points daily. I could never list them all but to see the run down of them all you have to do is go check out A Woman And Her Wand. I have earned a lot of free product since I started. As I have mentioned before EdenFantasys does so much more then just sell sex toys. They carry a great selection of bath and body products, along with makeup. If you search their site (which you get credit for doing) you will find some very nice clothing, not just limited to lingerie but including dresses, tops and bottoms.
I love a place that the more active you are in interacting the more they reward you and I think if you check them out you will find that EdenFantasys is that kind of place.
Although I received credit to the EdenFantasys site for doing this post all thoughts and opinions are my own.